Islamabad: Radicalization in society can be averted by providing employment opportunities for people, especially marginalized communities.
These views were expressed by the speakers at a seminar held at Rawalpindi Press Club on Monday.
Former Chief Information Commissioner (CIC) Mohammad Azam said the government must build a strong socio-economic contract between the citizens and the state so that radicalization in society can be averted.
Responsible journalism can ensure this by using RTI to bring the facts to bear on issues being faced by neglected sections of society, the former CIC added.
Azam stressed the significance of information access for fostering good governance, combating corruption, and guaranteeing accountability in public institutions. RTI tool is necessary for fostering accountability and transparency in the government, he added.
Pakistan Information Commission (PIC) CIC Shoaib Ahmad Siddiqui said critical journalism is important in holding those in power accountable.
He explained that the aim of the RTI law is to improve the governance system through transparency. The inclusion of citizens will make government officials mindful, careful, and efficient, which will double the quality of governance, CIC Shoaib added.
He stated that the RTI Act brings an end to the concept of careless citizenship and makes every Pakistani responsible to ask for information if they find anything doubtful in running the affairs of the government at any level.
"Every citizen can file an application on plain paper to the head of the department for which information is required. If the applicant does not receive an answer to his satisfaction within 10 or even 20 days, the PIC can be contacted through an email at [email protected] or through the post without visiting," Siddiqui informed.
Right activist and former PIC Commissioner Zahid Abdullah said that it is the utmost responsibility of a journalist to disseminate fact-based information to the general public. News based on factual information dispels conspiracy theories and myths in societies, which otherwise seem to grow when elements of misinformation prevail.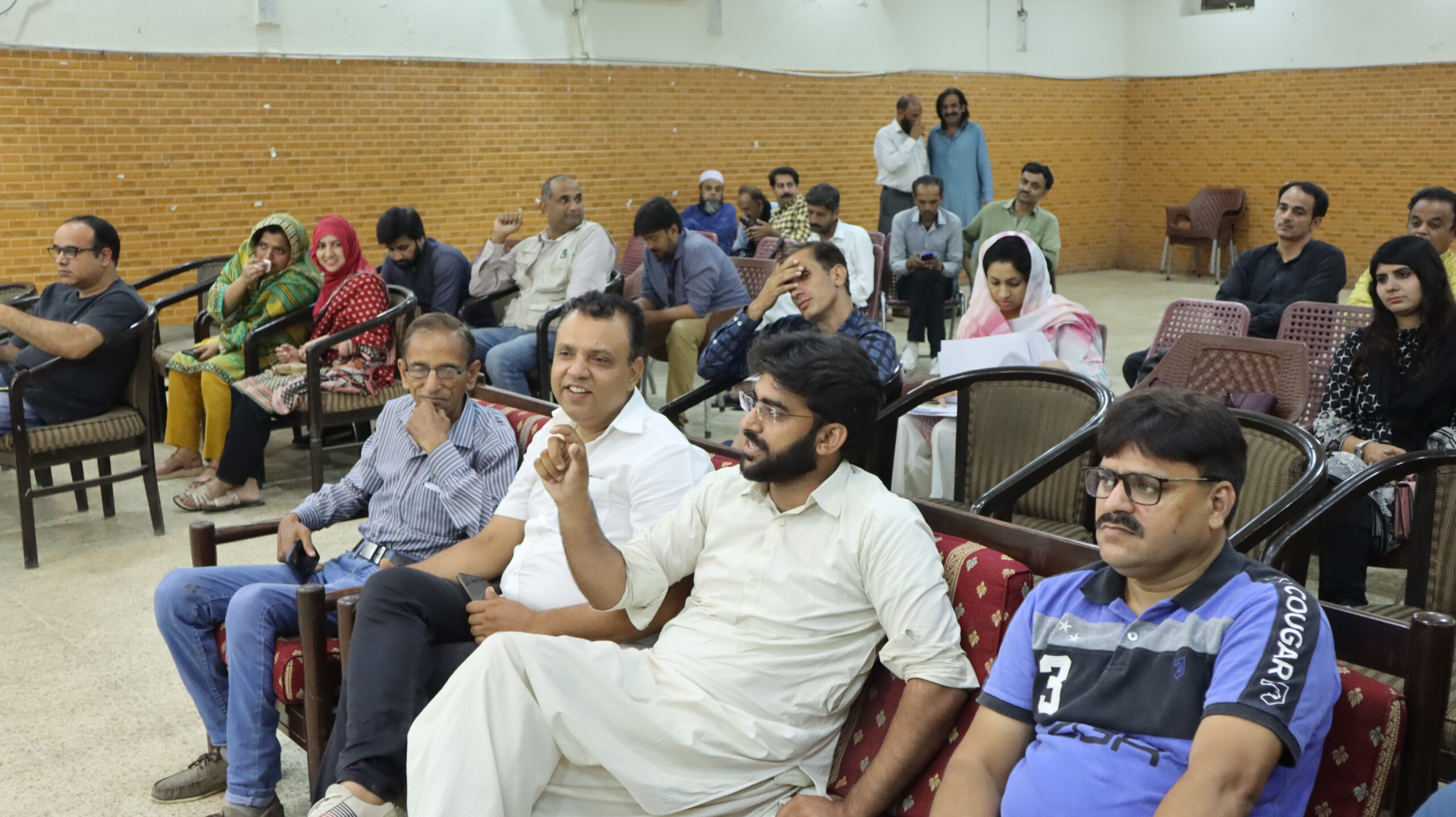 The role of journalists is to report all the pros and cons of society or a state because highlighting both aspects is essential for development. Fact-based and verified stories provided by independent journalism about what is going wrong with our society are important.
The Right to Information Act (RTI) is a potent tool to fight corruption and an effective strategy for advancing democratic ideology, thus making the government system accountable to the public, Abdullah added.
Shakila Jalil urged the journalist community to use the right-to-information law to collect data and information from departments and organizations for their stories to eliminate the elements of misinformation and disinformation and distribute accurate information to the public.
This entire work is tedious but plays a great role in peace-building efforts in society and highlighting those issues that can create violence, lawlessness, and chaos in society.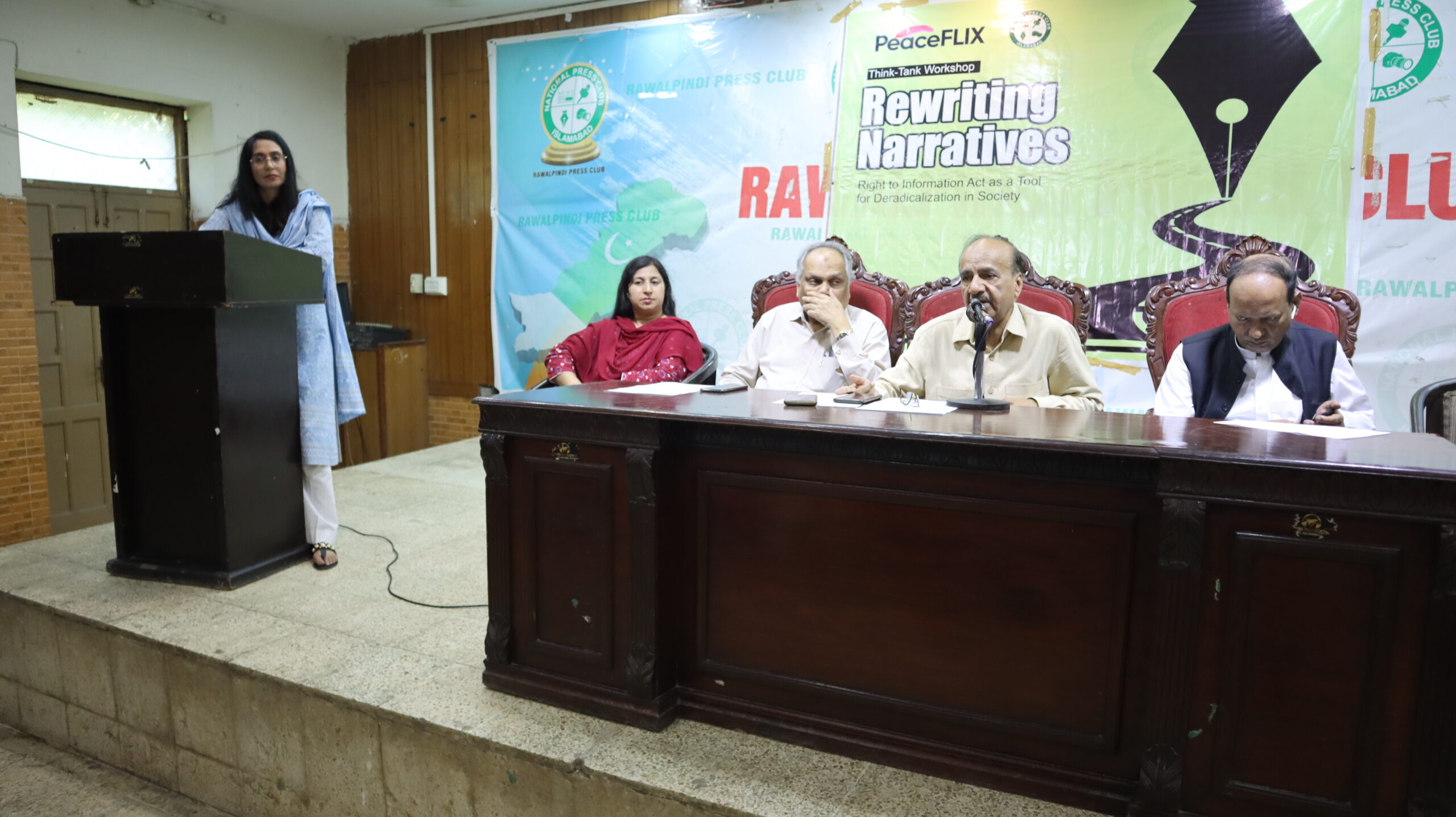 "Utilizing the RTI is the best tool to get credible information to make your story much stronger and more impactful," she added.
The seminar was organized by Shazia Mehboob under the PeaceFLIX project of GNMI.
What is RTI law?
Under Article 19-A of the Constitution, RTI (Right to information) is a fundamental right of every Pakistani citizen to access information in all matters of public significance, subject to regulation and reasonable restrictions imposed by law.
A citizen can get information from a government department or a private body that receives significant funding from the government. The foundation of RTI is the idea that citizens own public information since they pay taxes. RTI promotes accountability, transparency, the eradication of corruption, and an improvement in the delivery of public services.
How can RTI help journalists and common citizens?
Citizens can use the information obtained through RTI to hold public officials accountable for their actions, to comment on their performance, to conduct surveys using the gathered data, and to highlight the shortcomings of public institutions.
The government gains from RTI by becoming aware of the shortcomings of public bodies. RTI also benefits public servants by facilitating more effective performance of their tasks. Following are some practical examples of the benefits of RTI.
thanks to thepenpk.com
https://thepenpk.com/prevention-of-radicalization-in-society-can-be-accomplished-by-creating-work-opportunities-speakers/
Comments
comments